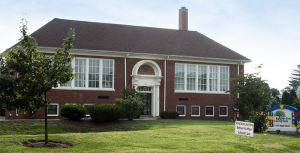 Oaks Early Learning Center is a Pennsylvania Keystone STARS-certified, privately owned and operated child care facility. Located in Oaks, PA just minutes from King of Prussia, Collegeville and Phoenixville, Oaks Early Learning Center offers child care for children ages 6 weeks through 5 years of age with a curriculum that is developmentally customized for each age group with a singular goal of preparing your child to excel in kindergarten. Smaller classrooms allow our professional staff more one-on-one time with your child to focus on their individual growth.
---
Oaks Early Learning Center Advantages:
Highly trained teachers who care about your child's growth, safety, and happiness
Learning through play and interaction
A structured curriculum, that allows children to make individual choices
A foundation for a lifelong love of learning and intellectual curiosity
A clean, bright, inviting, and happy environment
TADPOLES ELECTRONIC COMMUNICATION SYSTEM – a system that our teachers and director use to electronically send Daily Profiles, informational emails, and pictures to you to supplement our other communication methods
And love makes Oaks Early Learning Center a special place….see for yourself and schedule a tour today!
Oaks Early Learning Center Philosophy:
Children are unique individuals who learn and grow through a balance of learning and play. Our care is based on a nurturing attitude:
Respecting each child and his or her abilities
Fostering intellectual, social, physical, and emotional development
Developing positive attitudes through positive experiences
To support our philosophy, we employ and continue to train a highly-skilled staff with special talents needed to work with your child. We develop program goals for each age group and provide children with the individual support they need to reach their goals. The center has ample space for small, well-supervised groups. Our curricula is drawn from the very latest educational concepts and teaching techniques. We take the very best from different schools of thought and apply our knowledge to develop a curriculum that promotes learning for all children.